"A cruise along the coastline will give you a totally different perspective of its beauty and will reveal the hidden treasures of coves, caves and fishing villages."

Experience Capri
Your visit to the Amalfi Coast would not be complete without visiting Capri, with enough time to enjoy the many sites, caves and idyllic swimming spots along the way as well as have some time to explore the island of Capri at your leisure. There's a lot to do on Capri like take in the many places of interest and enjoy lunch, a bit of people watching and even indulge in some shopping at the exclusive boutiques in the town center.
Amalfi Coast Cruises
An excursion along the Amalfi Coast is a definite must-do! Not only will you enjoy a different perspective of the coastline but will also discover the beauty of the many coves and little fishing villages along the way. Something you will definitely not see from the road above. Several options are available to you, such as stopping off at one of the fishing villages for lunch or even leaving the cruise in the town of Amalfi from where you can continue on to Ravello.
Sunset Cruise
A sunset cruise along the Amalfi or Sorrento coastline will be one of the most memorable experiences of your life. And what better way to celebrate your honeymoon, a special occasion or an experience that you and your group of friends will talk about for years to come.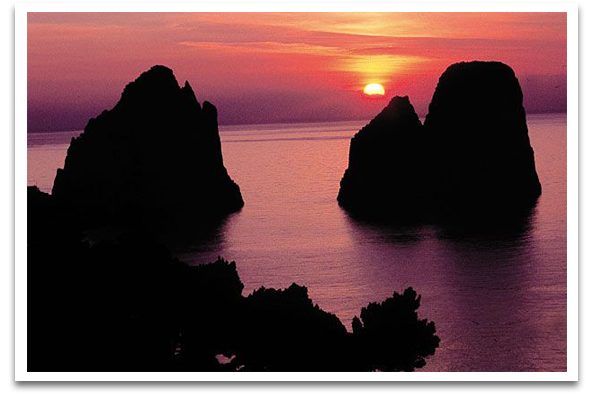 Sorrento Coast & Li Galli Islands
The Sorrento Coast is more rugged and less developed profile has its own unique beauty. This rockier terrain means that there is less development along this protect marine reserve area so you will enjoy a far quieter slow cruise.






Cassiopea are proud to be ranked as a Tripadvisor top service performer and most popular activity in Positano.
Water-Taxis Service
Fast and comfortable transfers to and from Capri, Amalfi, Nerano, Sorrento, Praiano, Salerno and all the hotels/residences along the coasts.